SmartSea Press kit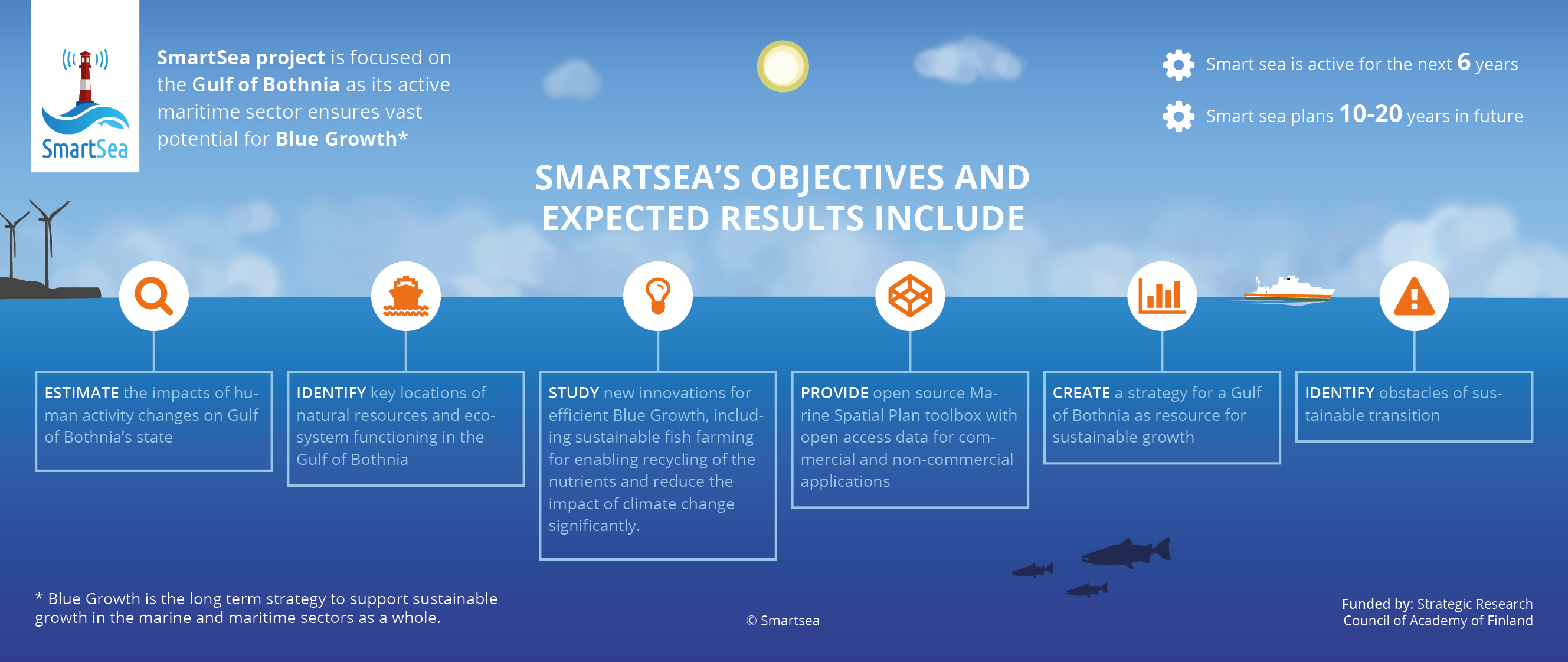 For immediate release
SmartSea project provides science-based guidance and new innovations for the sustainable use of the Finland's marine resources.
In SmartSea, the integrated value of nature will be assessed and in order to be effective, discussed with the different stakeholders. In future, this helps planners to do decisions that are accepted by the society.
SmartSea project is funded by the Strategic Research Council of Academy of Finland.